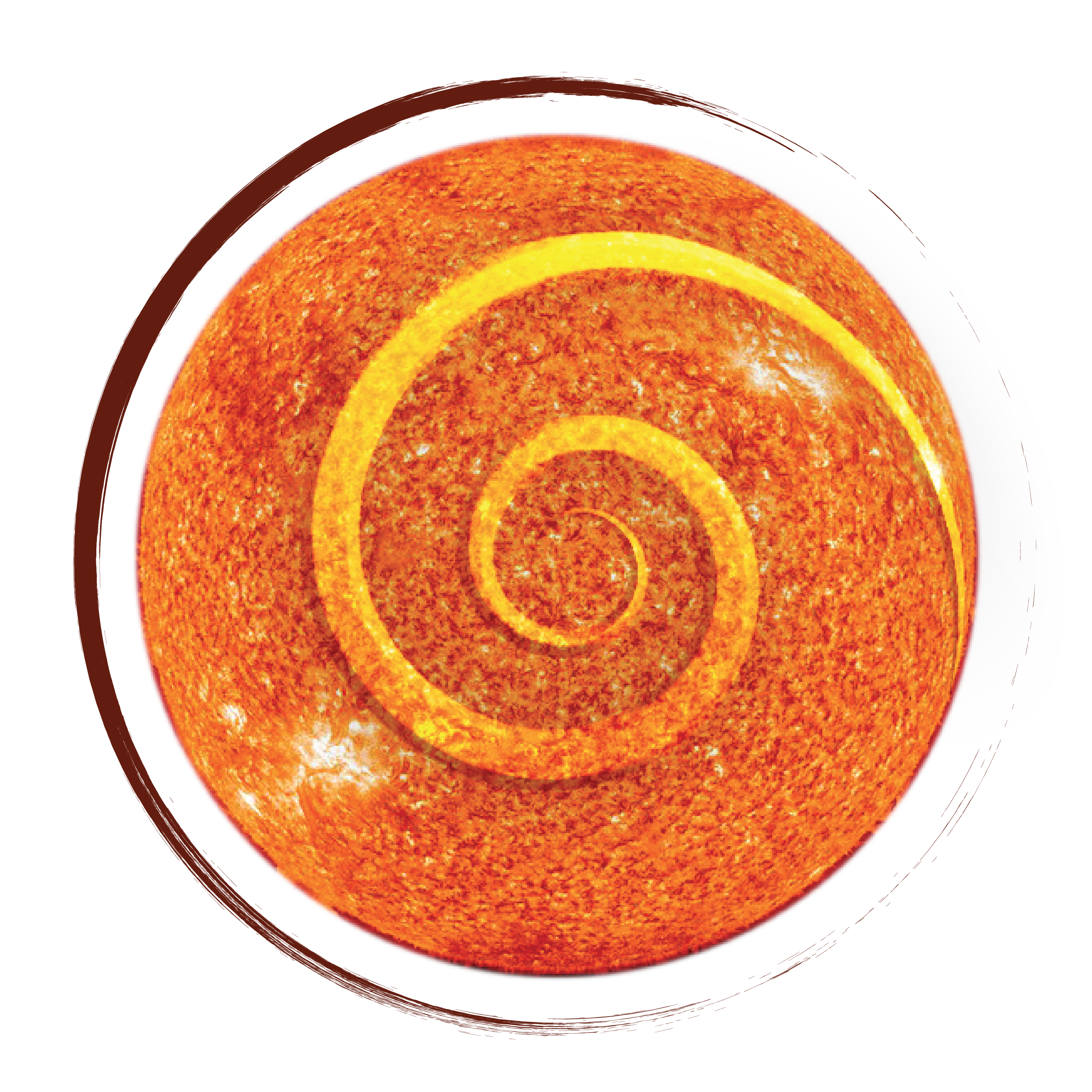 Singer & Performing Artist
singing and acting coach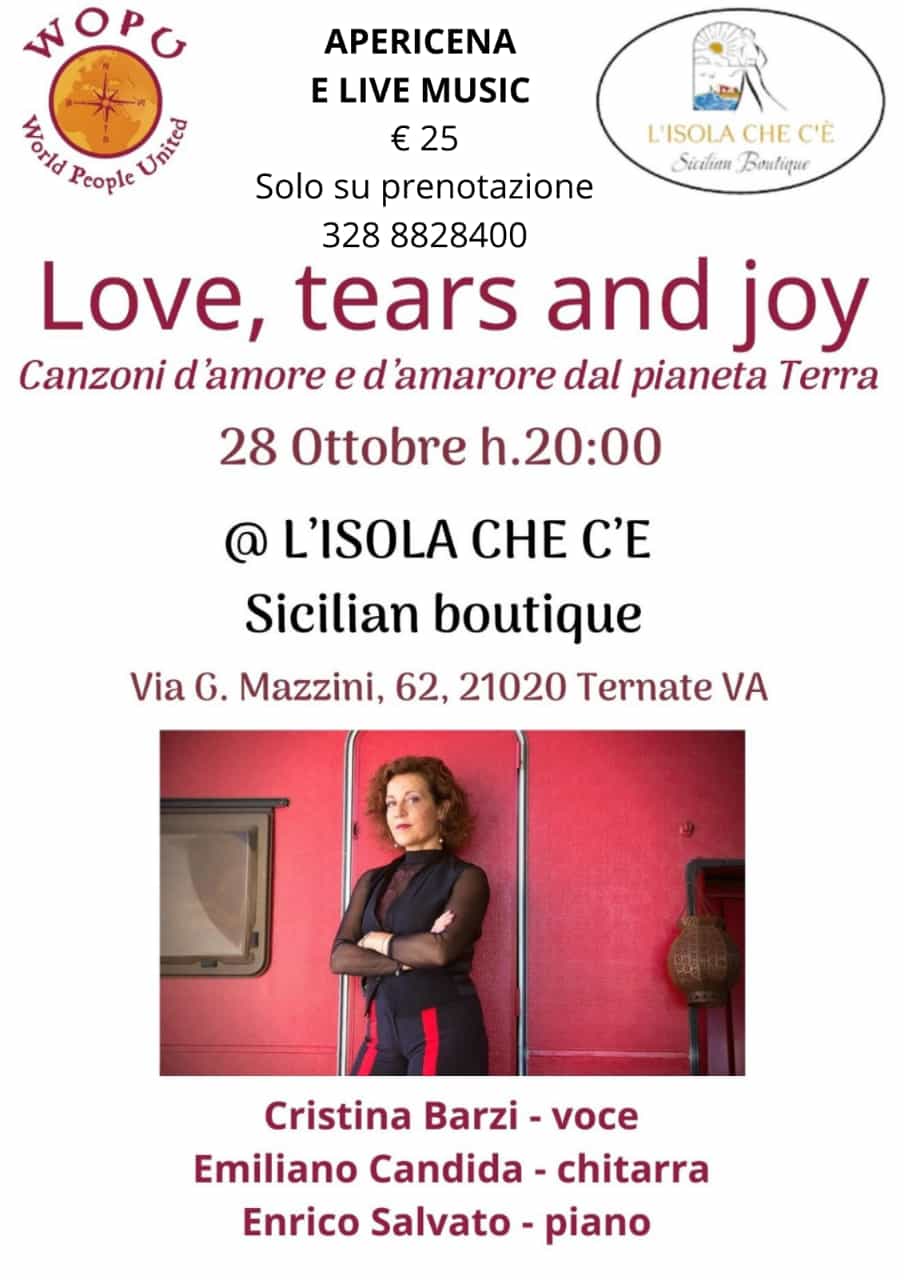 WORKSHOP
"A VOCE LIBERA"
in Italian and English language
Once we find our core "artistic self", we start being aware of it and believing in it and this will ignite our "Inner Artist".

WORKSHOP OF INTERPRETATION AND QUALITY OF PERSONAL VOICE.
From time to time, during special occasions, you need to be able to give yourself some added morale boost. A little good time certainly wouldn't hurt anyone and this will all be in the spirit of good company and fun.
This course through the preparation of Italian and International songs, amusing games and exercises, enable us to reconnect our human, personal, professional performance to the creative and artistic source, the neutral state of a human being: spontaneous, powerful, real, positively determined, natural and without imitative patterns.
Every individuals have an inner "treasure", containing the "gem" of creative expression composed of several expressive forms, (voice, movement, music, speech, writing, drawing, design, invent, create, communicate etc.), which interact to produce the most complete expressiveness and will of live and work. This creative potential becomes a great opportunity for our life and for the community.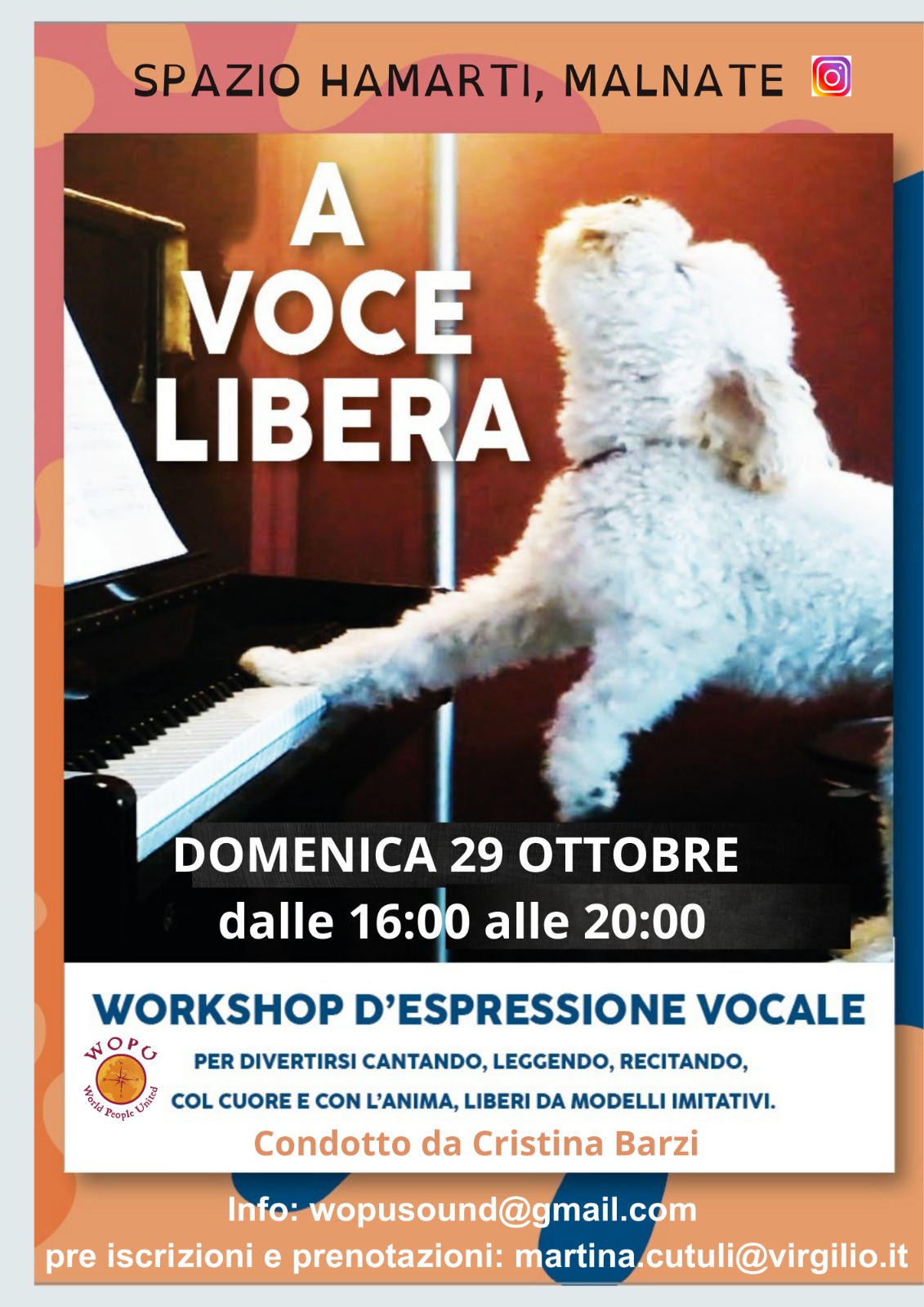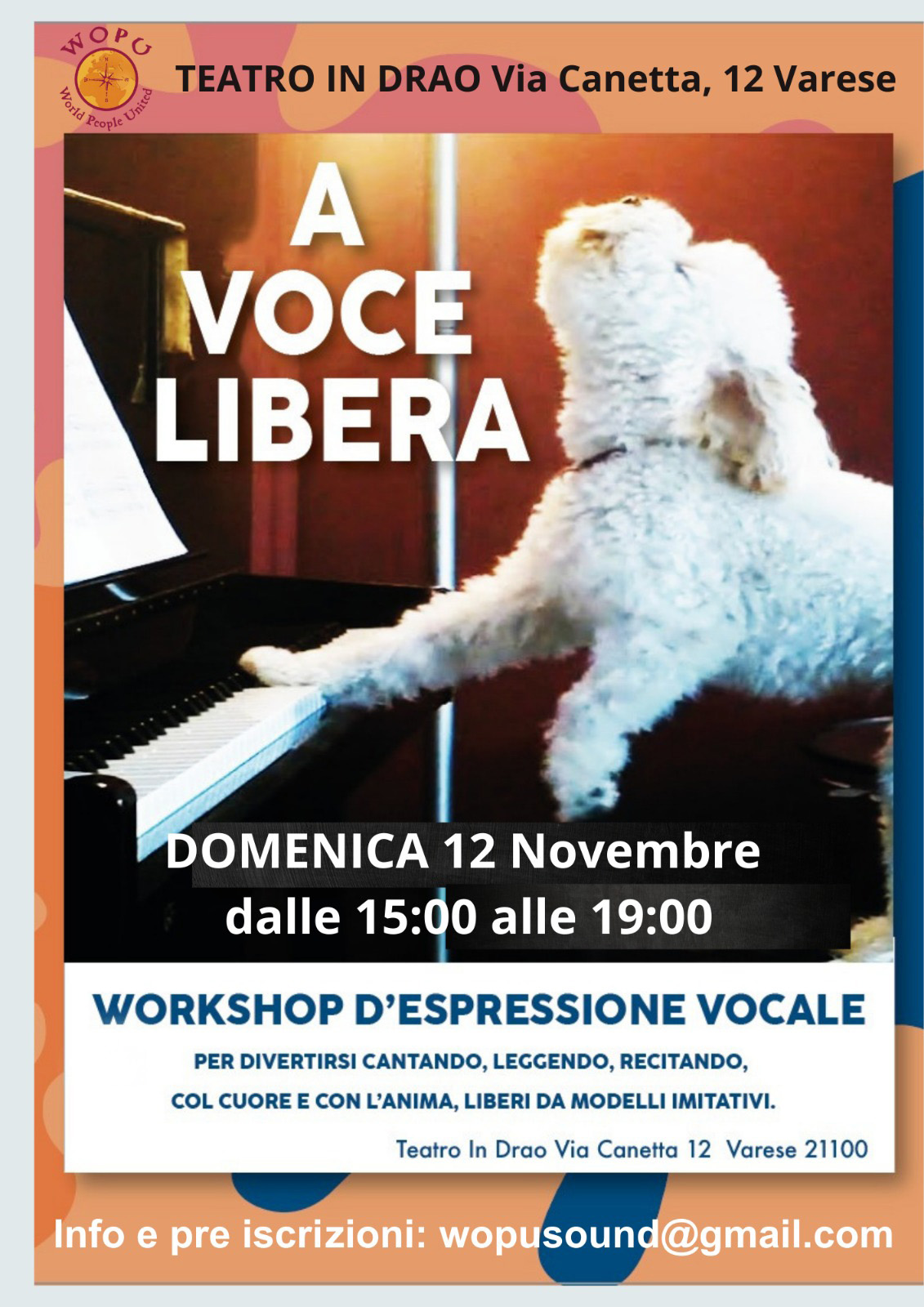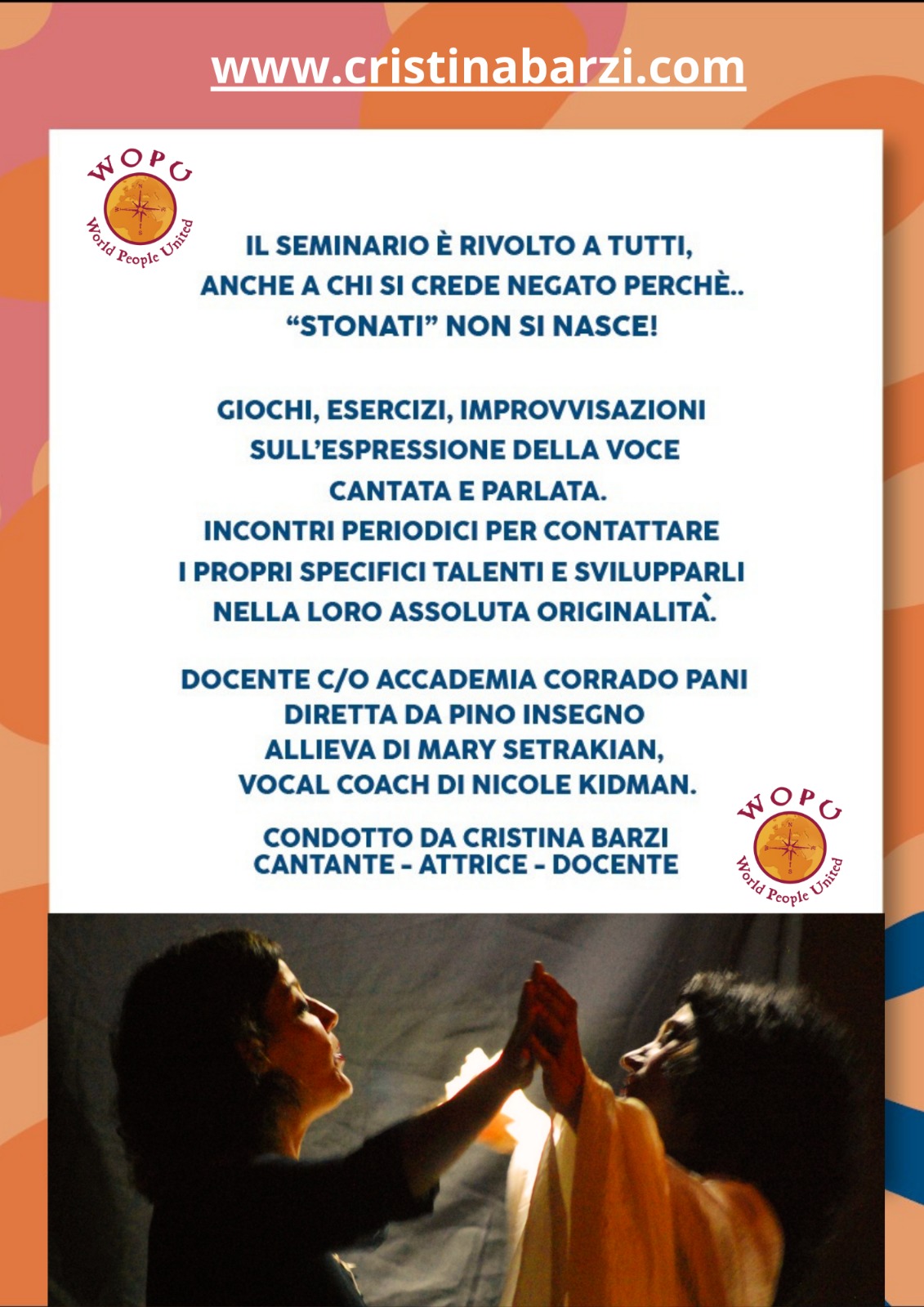 Music of the world fusion.
Home based in Italy.
Concerts all over the world.
"Roccobilly band"
Vintage italian Rock 'n Roll and more.
Home based in Berlin, Germany.
Concerts all over the world.
Singing and acting for theatre, musical and events.
Home based in Italy.
Permormances available in Italy and all over the world.
Language: italian.
Voice and acting coach.
Two different workshops are available.